You are here
Stakehoders engagement meeting with the Office of Auditor General (OAG)-Gulu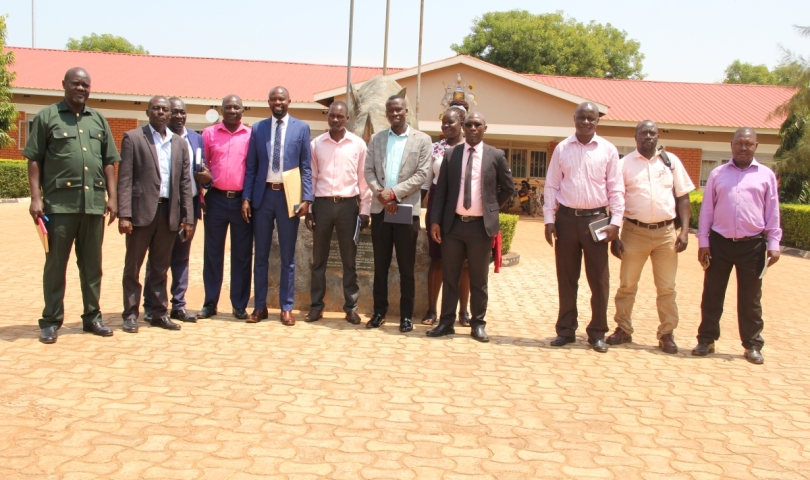 Apac District Local Government engaged in stakeholders' engagement meeting with the team from the Office of the Auditor General-Gulu, to prepare the District Officials for the forthcoming External Audit exercise for financial year 2022/2023 on 25th/07/2023 at the Planning Unit Boardroom Apac District Headquarters.
During the meeting, CAO Apac, Mr. Gorge Adoko urged the Officers to always cooperate with the Auditors by providing the relevant information where necessary.
"Nowadays, auditors do not behave like in the past where they used to come without notifying the District making most Officers to run out of station," he said.
He added that there have been numerous engagement with Government to inform them that audit is not investigation but to make work right, they listened and we started having stakeholders meeting before the team come.
Mr. Alex Okware, the Regional Manager OAG-Gulu said the exercise for Apac District will be on 1st August, 2023. He further implored staff to keep at station to give feedback where necessary and always since work has changed unlike the past.
"We are now working as a team and the exercise will look at the Vouchers, actual work done." Said Okware.  
The meeting had the Officials from Apac District Local Government, Kwania District Local Government and Apac Municipality. The meeting had Heads of Department, Sector Heads, Accountants, District Planners, Internal Auditors and Procurement Officers.